On Wednesday Toño had an interview right across the street from the Frida Kahlo museum so I tagged along to take a second look. This house really is beautiful! It's so colorful and vibrant and filled with unconditional love. Her ashes lay there, only everything else in the mueum is so impresive and the ashes so unspectacular (they are in a ceramic vase with a couple of flowers in front) that I've missed them twice.

I couldn't take pictures inside, but even before I got outside, Toño's interview was over and he joined me....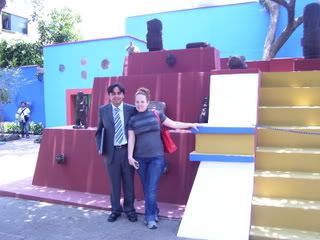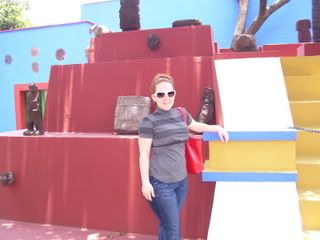 This is just outside the house on the ceiling of a patio-type area....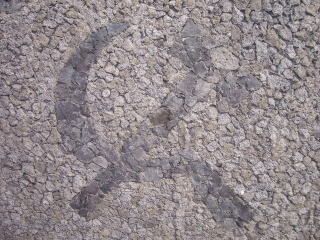 Yesterday, Thursday, we went to Chapingo, the Agriculture University in Estado de México. This place is amazing and it made me want to go back to school (already)....it reminded me a lot of Santa Cruz, only better because......drum roll please.......it has walls and walls and walls of Diego Rivera murals. It's so beautiful and overwhelming, I snapped as many photos as I could but many are very dark since I obviously couldn't use flash.....here's my unofficial Diego Rivera Gallery: (keep in mind that this is an agriculture university so the murals are focused around the woman, who represents mother earth and the struggle for land and crops. take note also, of all the MANY red stars and hammers and sickles)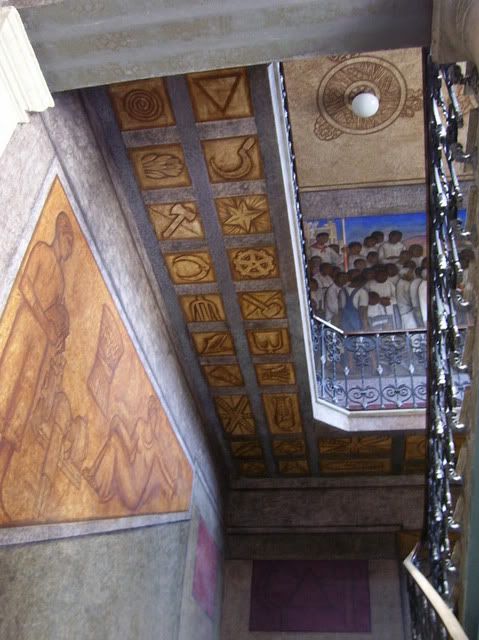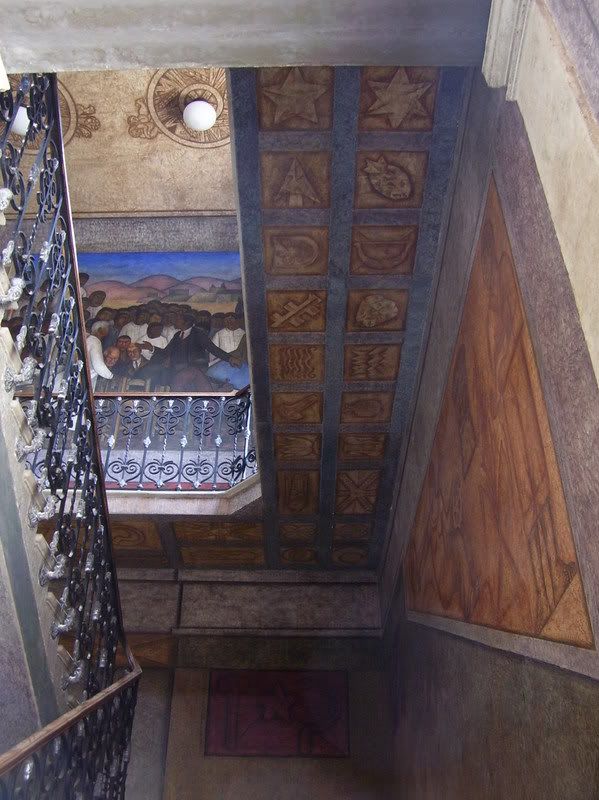 This is the ceiling, he made excellent use of 3D effects, the ceiling actually looked as if there were men sitting inside little triangles, but it was in fact a flat plain.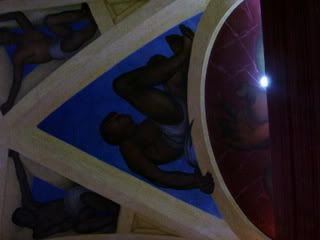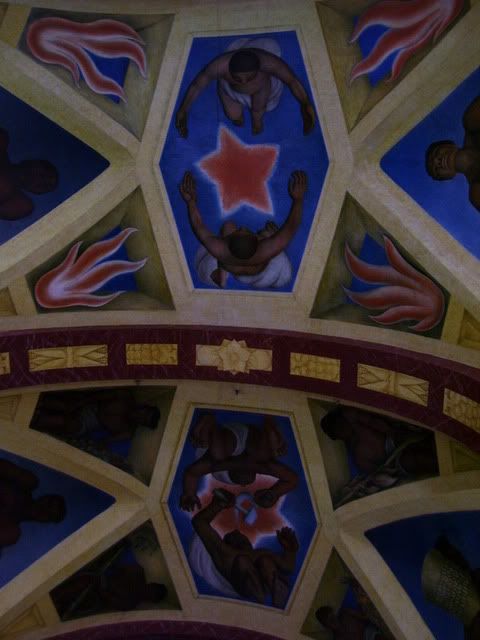 And these the walls: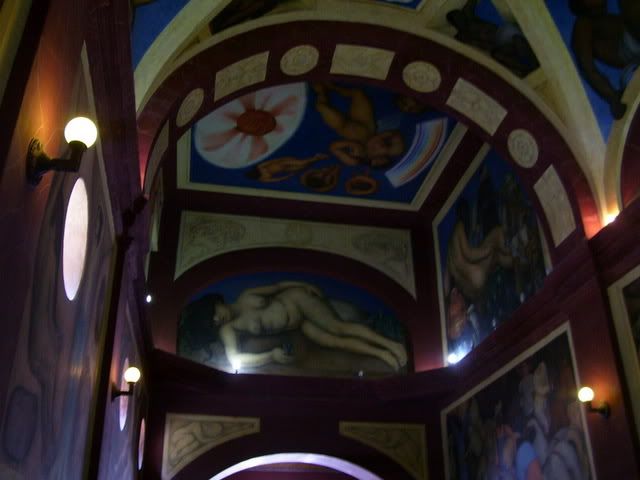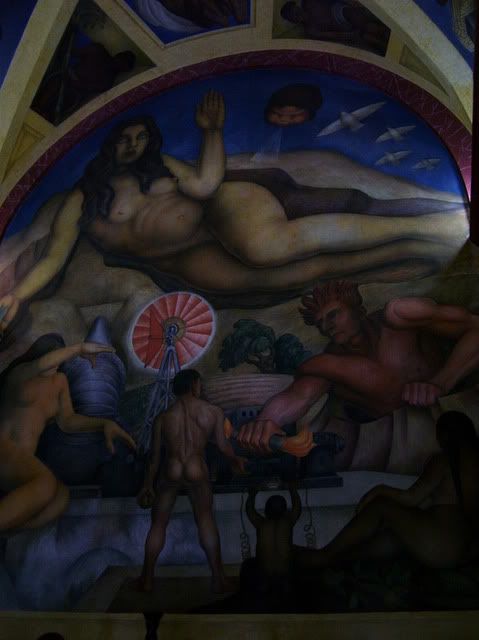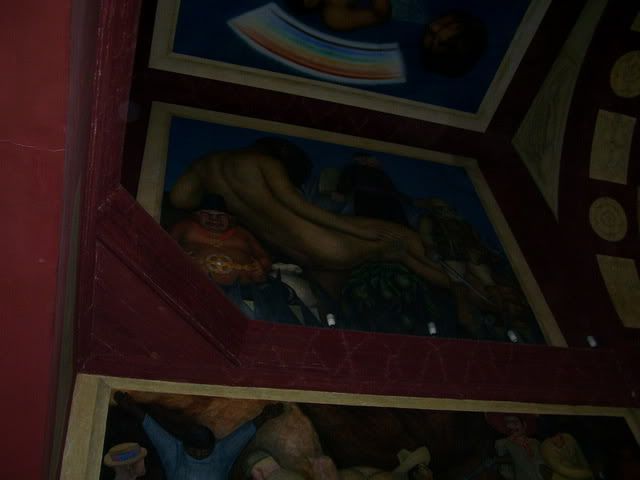 The doors were designed by him too....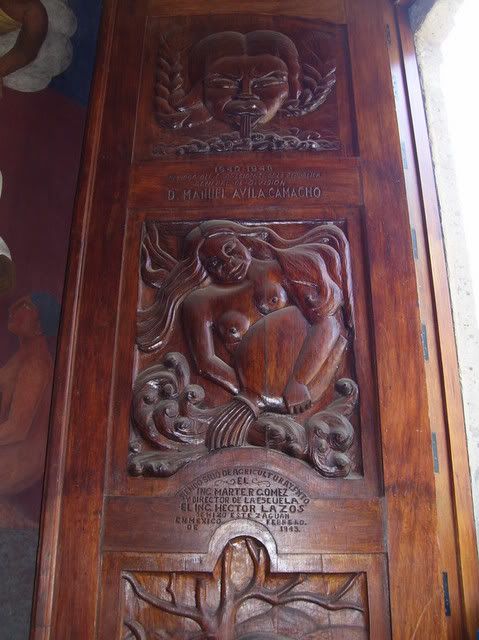 Aside from Diego Rivera, the campus was beautiful, here's proof of that: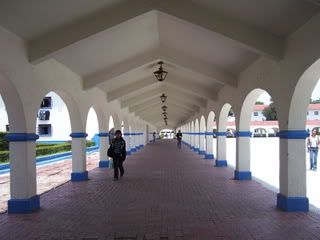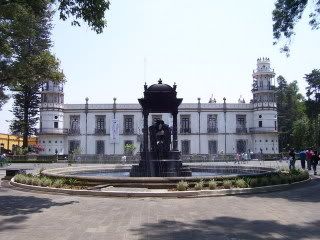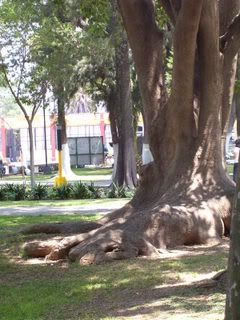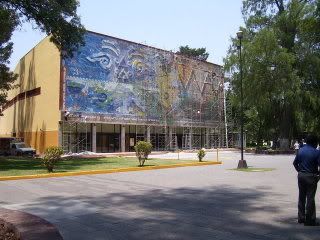 I tried to keep these pictures as large as possible, you can click them to see full size.