I figured it's been a while since I've shown pictures of our apartment and since it seems like no more furniture will fit, I thought now would be a good time (aka, it's not looking to change much from here on out). So here is a photo montage of our humble abode.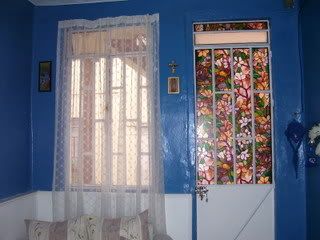 Starting with the door....we recently put up a "magnolia stained glass window"....it's that stuff that you stick on to make it look like stained glass window

Moving to the left,


and left some more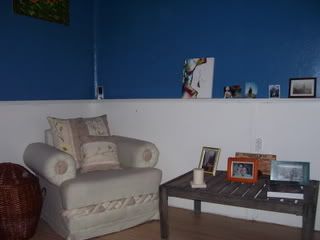 a bit farther left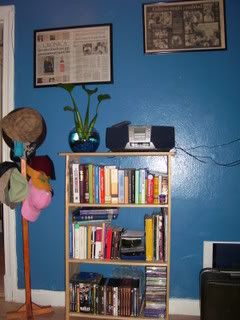 close up of the fish



and here we've completed the circle (well, almost) which leads us to the (oriental) kitchen...


and this time we'll go to the right...we had a bbq that day


farther right


and farther right still (avoiding the sink and the boiler for some reason)


we go back through the living room and into the bed room, say hi to Violeta



moving again to the left


skip the bathroom and we jump to the desk...look closely at that taspestry...that's Toño's doing


that would be the tour of our miniature apartment....I figured I wouldn't subject you to anymore bathroom photos, nothing has changed, it's continuing nastiness is just as frustrating as ever and keeping everyone away from it as much as possible is my goal.