Today I finally got my Pulque fix. I've been craving the slimy yumminess for a couple of weeks now. We went to this really amazing pulquería in the center. It's ceiling is covered in Aztec-style art and the small room is piled high with weed-smoking, shower-lacking hippies. The air is heavy with the smell of both but the environment is so welcoming.

My first was a tomato pulque that was laced with salsa....very yum. And the second, Guava.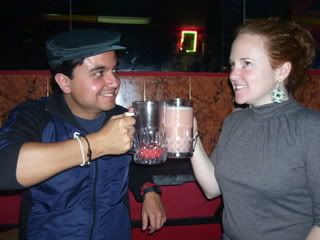 Later, while walking home, it started to Thunder, and then pour rain....It's beautiful here when it rains because it's hot and it's comfortable to walk around in a shirt and jeans. People huddle under anything they can find and massive groups of people keep you too warm, sweaty almost.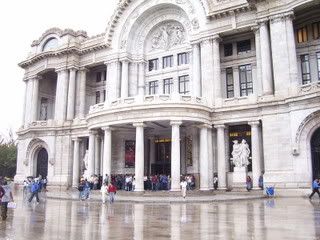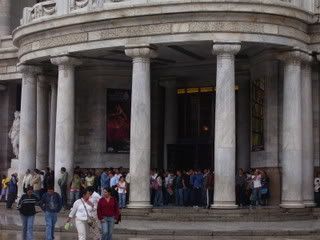 Summer weather is already beginnging....sadly however, it's bringing with it more pollution...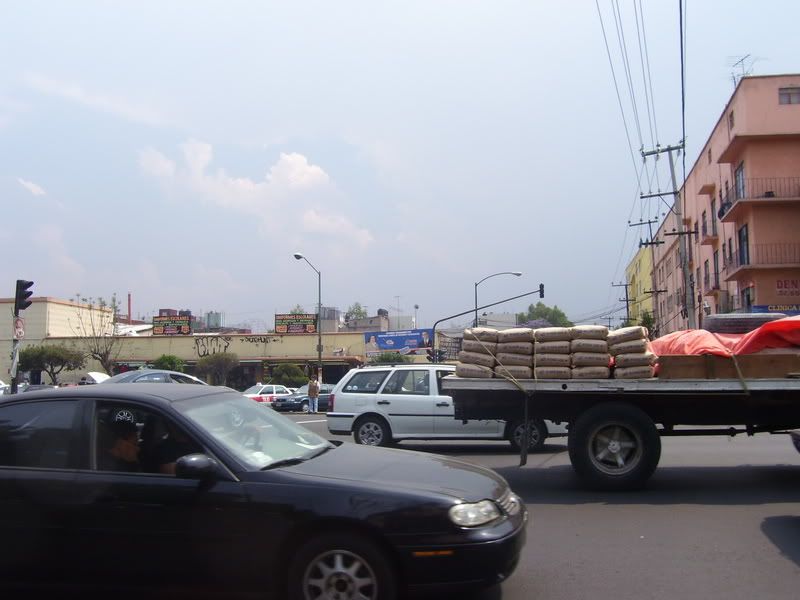 (there is a blurry mountain peak over the building, toward the middle of the picture that is no more than a couple hours car ride...a distance that should make the mountain still clearly visible (in Oxnard, you can see the mountains easy)...but the pollution makes it almost disappear....sad face.

p.s. here, a parking meter gives you 1 hour and 5 minutes for 5 pesos (50 cents)